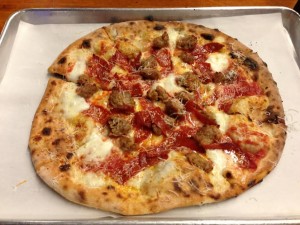 A lot of places claim to offer artisan pizza Napoletana, but I doubt many of them stay as true to the tradition as Desano Pizza Bakery.  From fresh buffalo mozzarella brought in weekly from Naples, to three ovens hand made in Naples and modeled after the ones in the world's first pizzeria there, they clearly strive to follow the strict Italian guidelines that lay out what can be called pizza and how it is made.  Even more impressive is that Desano's kitchen is completely open to the dining room so that patrons can observe the entire preparation process, and they will even let children (and probably adults too) knead their own dough if they desire.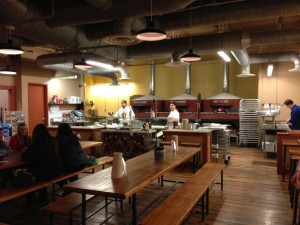 The experience and atmosphere at Desano Pizza Bakery is really incredible, and it almost makes you feel as though you are in an Italian pizzeria – complete with Coke is glass bottles.  Before I even got to the pizza, I stumbled upon another impressive touch, and that was a station filled with all of the necessary items to create your very own dipping sauce.  Maybe its because I made it, but my combination of olive oil, balsamic vinegar, garlic, parmesan, salt, and pepper was delicious!  I honestly don't know if Italian pizzerias typically offer the ability to create your own concoction like this, but it was definitely one of my favorite things about Desano.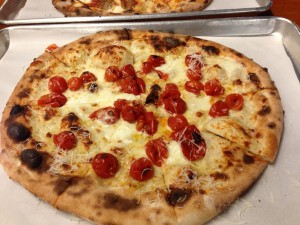 While everything else about Desano Pizza Bakery certainly created high expectations for the actual pizza, I would say that it was able to meet them.  Their namesake, the Desano, consists of sausage, pepperoni, garlic, buffalo mozzarella, and red sauce, and it was very good.  The crust, having been wood-fired by select hardwoods, was just right in my opinion.  It was lightly charred on some edges but remained soft and doughy on the inside.  I also sampled the Pomodorini which is made up of versuvian cherry tomato, buffalo mozzarella, and garlic.  I enjoyed it as well, and bites that included a cherry tomato were especially tasty.  However, would give the slight edge to the Desano because of its delicious sauce that bites of the Pomodorini not containing cherry tomato could not make up for.  The cheese and toppings and both pizzas were fresh and flavorful.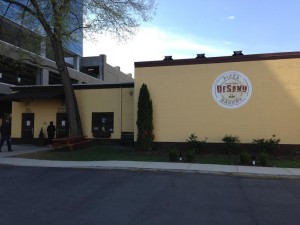 In summary, The Pizza Fan's recommendation is to take short break from BBQ when in Nashville and go try Desano Pizza Bakery.  It is worth it even if you can only do carry-out, and they actually have a station for creating your own dipping sauce in the takeout area as well.
What I Ate: Desano and Pomodorini
Rating: 8.5/10
Desano Pizza Bakery
Menu
115 16th Avenue South
Nashville, TN 37203
(615)953-1168
DesanoPizza.it